Tag Archives:
Cherry Hill acupuncture
---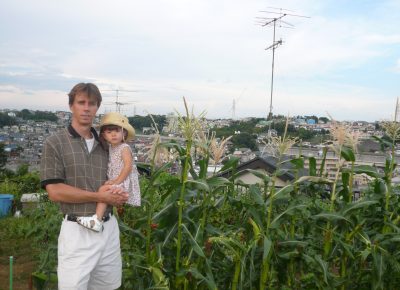 If you are new to the Functional Health and Acupuncture Institute website, and the site is pretty new itself, I'd like to welcome you to my blog. My name is Glenn Gruby and I am excited to be able to share information and tips about healthy living and hope to have fun doing this.  I also hope it will be engaging and hope you will add your comments  and suggestions.  Tell me what you like and don't like about what you read, and about this website.  There is so much that is not known about Chinese Medicine in America, after all most Americans had never heard anything about it prior to 1971.
So how did I get interested in this stuff?  Well I think it started back in the 80's with Ralph Macchio when Mr. Miyagi told him "You must focus!" if he wanted to be good at karate.  I felt like I was always easily distracted by the smallest things and thought that someday I, too needed to go to Japan to learn to "focus".
After getting an engineering degree and working in the pharmaceutical industry, I found myself increasingly being interested more in natural health, and a growing curiosity about Asia in general.  But instead of Japan, I went to Korea and lived in an area called Gangnam.  No joke! its a real place in Seoul, fairly stylish but this was years ago.  I did also have the intention to learn as much as I could about acupuncture, but there was very little information available there in English.  Nevertheless it was interesting to see all the Korean hand acupuncturists in their tents in the parks, and I did get to observe some acupuncture doctor friends at a clinic for about a month.
My first personal experience with acupuncture in Korea was when I had seriously clogged ears after a particularly nasty cold.  Trying to be Mr. Natural, I tried everything for about a month to unclog my ears.  Fasting, massive amounts of raw garlic (I think my girlfriend left me around then), a raw juice diet, but nothing worked.  So I broke down and went to the hospital, where the GP wanted to stick a long tube in my ears to pull out the fluid that would not drain.  No thanks, I said, but I did reluctantly go for the antibiotics.  A week later, still no change.  Back to the hospital to see the specialist who said the first doctor made a mistake and should not have used that obsolete antibiotic, and she wanted to give me a different one.  At this point I balked, and contacted my acupuncture friend.  He treated me on Monday, Wednesday and Friday on the left side, and by Sunday the left ear had perfectly cleared up.  The next week, he did the right ear.  And that's how I got into acupuncture.
There are many styles of acupuncture.  I guess due to the mix of my training at PCOM in San Diego, I practice a combination of styles.  Traditional Chinese Medicine as a basis, but I often incorporate orthopedic testing and treatments, which means trying to find out which muscles are weak, where range of motion is restricted, what motions cause pain, and finding acupuncture points (that may correspond to trigger or "motor" points) to improve the situation.  I find this useful for musculoskeletal problems, especially in healthier, athletic types.  Other times, or often in combination, I use Japanese or Balance styles.  This means using points far away from the site of the problem, often on the other side of the body.  This can be an incredibly powerful and amazing tool that gives testament to the Chinese understanding of the "meridian" network.
I feel blessed to be able to work in a field that can help people live healthier, more balanced lives and pain-free lives.  But there is so much to do in terms of educating people about the options available.  And that's what I hope to do in this blog.
Thanks for reading!
Glenn