Acupuncture & Chinese Medicine
At Functional Health & Acupuncture, my approach is to assess and treat you with a variety of techniques and therapies that I feel will provide you with the best possible care.   I may assess am imbalance in an individual using Chinese Medicine diagnostics, western orthopedic and neurological testing, nutritional evaluation or a combination of all three.  For very complex cases I will integrate a Functional Medicine approach.  Acupuncture, Chinese herbal formulas or nutritional  supplementation and diet therapy may be recommended, depending on your individual needs.  Integral to the success of any treatment is understanding the link between the body and the mind.  In the Chinese approach to health, these are inseparable.  Physical ailments may cause organ imbalances and emotional imbalances, and excessive emotions can harm the physical body.
---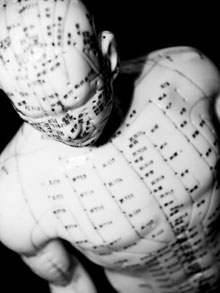 ACUPUNCTURE works based on the principle that our bodies are driven by energy and we are all electric beings. While acupuncture is sometimes employed to treat the physical structure, it is often working on an energetic level.  Many times we are unable to recover from pain because our energetic "healing" reserves are low.  By giving the body just a little boost or helping improve the flow of energy in the body, acupuncture can set the body back on the course of self-repair.
There are a variety of different acupuncture styles that acupuncturists may use.  I find that sometimes Traditional Chinese Medicine (TCM) or sports acupuncture techniques work best while at other times a more subtle, Japanese style treatment is appropriate.  But every individual is different and the treatment required is different for every individual .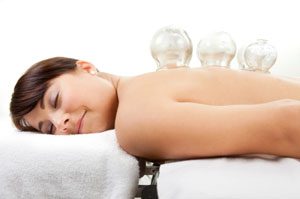 Along with acupuncture I may use other techniques such as cupping, gua sha or moxibustion.  These are designed to further improve the flow of energy and blood, oxygen and nutrients in an area or strengthen organ function.  Exercise, stretching, qi gong or meditation techniques may also be suggested.
---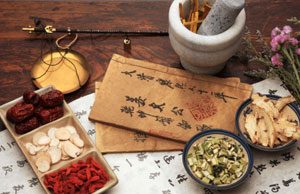 HERBAL FORMULAS may also be recommended.  Herbs work more on the molecular level to correct internal imbalances.  They help to continue the healing effects of treatment between visits and together with acupuncture form a powerful combination that can address many conditions better than each one individually.
---
NUTRITIONAL AND DIETARY THERAPY may also be appropriate.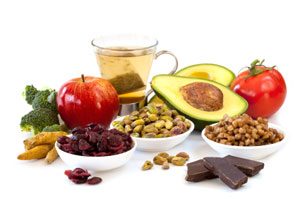 If you consider your body as a garden, the quality of the soil directly relates to the health of the garden.  Likewise, appropriate food choices have a tremendous impact on health.  Foods that are inappropriate for our individual bodies may prevent us from completely healing, may contribute to chronic inflammation and symptoms.  Nutrient deficiencies may do the same.  We  utilize comprehensive metabolic assessments as part of our intake process and may recommend advanced functional testing to make specific dietary and nutritional recommendations to help your condition.
After your first visit, we will prepare a report of findings to outline specifically what we believe is contributing to your condition and what we think will help.  This includes treatment recommendations and if appropriate, outside referral.  If I don't think that we can realistically offer you help, that will be made clear as well.