Meet The Team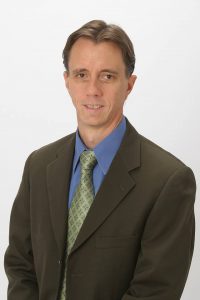 Glenn Gruby, L.Ac., Dipl. Ac., MSTOM has a passion for helping people reach their fullest health potential and empowering them to take control of their health destiny. Since a young age, he has been fascinated with Eastern cultures and felt this was to become an integral part of his life.
After graduating from engineering school and working in the pharmaceutical industry, he realized that his life purpose was more closely aligned with helping people such as yourself prevent disease and regain health rather than just managing disease symptoms. It was then that he decided to follow his passion by living in Korea and learning about Eastern cultures and acupuncture. Experiencing first-hand the amazing benefits of acupuncture, he returned from Korea to pursue and receive a four-year Master's Degree in Traditional Oriental Medicine from the Pacific College of Oriental Medicine in San Diego, California. He has studied traditional Chinese, Classical Japanese and orthopedic acupuncture styles as well as herbal medicine and both Eastern and Western nutrition.
Glenn has been practicing and studying Asian Medicine since 2003 in California, Japan and his home state of New Jersey. He combines his strong knowledge of science, medicine, the mechanics of the body, that together with his absolute enthusiasm for Functional Medicine and nutritional therapies offers a unique, intelligent approach to wellness and health. This has helped hundreds of people ranging from active athletes to those suffering from chronic pain and health conditions. He is certified by the National Certification Commission of Acupuncture and Oriental Medicine and is licensed in California and New Jersey to practice Oriental Medicine. Glenn enhances his practice regularly with continuing education in areas such as Functional Medicine, Orthopedic and Sports acupuncture, gluten sensitivity, brain chemistry, autoimmunity and fertility.
In his spare time Glenn enjoys hiking, gardening, ice hockey and spending time at the local parks with his family.
Education and Experience:
1988: B.S., Environmental Engineering, Rensselaer Polytechnic Institute
2003: M.S., Traditional Oriental Medicine, Pacific College of Oriental Medicine
2014-2017: Received training in Functional Blood Chemistry, Leaky Gut/Autoimmune Connection, Mastering the Thyroid, Mastering Brain Chemistry and Functional Endocrinology with Dr. Datis Kharrazian.
2015: Received training via Functional Medicine University.
2018: Gluten Free Society Tier 1 Certification
2019: Integrative Medicine Academy: Autism Mastery Course completion.
2019: Certified Functional Medicine Practitioner, Functional Medicine University.